R32 Perfect 'Again'
---
Say hello to Carlos and his Volkswagen Golf MK4 R32, named 'Summer'.
Carlos explained, "My girlfriend helped me name her that because I obtained my dream car last summer, as I'd had the best summer of my life".
So as we understand from here on, 2020 ended well bar a great nasty chunk out of the bumper…. Gutting to say the least after such a brilliant summer. We know the pain of our cars being out of action, wounded!
The before picture shows just what a lovely looking R32 this was prior to the bumper damage.
---
Lucky for Carlos's Volkswagen Golf MK4 R32, Carlos found our website, he found the right place, one of the best shops around we would say, it loaded fast so he stayed and had a good browse, wise…  the VW Parts International search returned numerous parts of interest!
Carlos found that we stock parts such as Genuine OEM Volkswagen Golf MK4 R32 bumpers, R32 Front badges, R32 rear badges and various parts especially for the Golf MK4 R32, such as R32 carpet mats,  R32 Parking signs and even the original R32 owners key ring, which are back in official reproduction.
Being in Los Angeles, Carlos did have concern about shipping so he reached out on the chat. We ship worldwide so distance was no worry for us and some reassurance and purchase later, all was in hand… We often recommend customers to look us up (or others you may buy from) on social such as Facebook or Instagram or the VWPI eBay shop, get a feel of what we do, see the 30,000+ feedback.  If that is not reassurance in itself, our good reputation out there surely is.
---
Parts ordered 📲💻 and on the way..  🚚 ✈️ We know the excitement he must have felt! Christmas wasn't far off! Parts ordered….
The first time we see an OEM part, we are just like any kid at Christmas, eyes light up, we have the knowledge of being able to help people finish their projects and a like, it must be the same for our customers.
Get us… Who else would have a Christmas tree sized Mr & Mrs Bobblehead just for kicks and pictures :)))
Well You and many more, and we're 99% sure there lol we've all seen and shared the 'parts under the tree' pictures, it is real, that feeling.. the vibe.. Damn,,  'VW Live Eat Sleep rinse and repeat', sums it up well. Long live the old tins! Long live the Old timers! Long live the enjoyment!
---
This is something special we're talking about here, a Volkswagen Golf MK4 R32, the R32 is one of the most special models of the era, not just in our view but owners and fans worldwide!
---
From the UK to the USA, the bumper shipped and safely arrived (credit to our expert dispatch team, apparently our service =  "If we was a hotel, we'd be a 5 star in Dubai" ~ said a VWPI eBay customer, we love those comments.). Brexit hiccups and delays, it safely arrived.
Credit also to the shipping company people, it's not been an easy time for anyone of recent.. Yes even they too sometimes own a Volkswagen ;) and we even know of a couple who may well read the blog here) we could go on with the credits, Volkswagen too! From the heavens to the people on the ground in the production plants, we could not help people across the world without their support and continuation in producing parts! and by heavens we mean the VW Gods, trust they are watching down on us all. We have faith in our mission, in your success, you see the results here for yourself!
---
Woo hoo, that feeling we had, we now know Carlos knows it for sure. Our pleasure to serve my friend!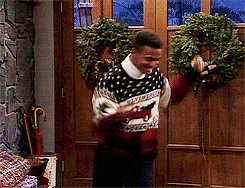 ---
Off to the paint Booth. The excitement builds further….. and bam..  😍 Wooooo look at that. Perfect finish painters. 👌
---
wow Summer, ❤️❤️❤️❤️ you look fine!  All perfect again. Just how you should look.
---
Back on the streets, what can we say now but ENJOY :) wow just wow, this is why we work hard to serve you all, our pleasure, your joy, your pride and joy is for us our mission, your success relies on the parts, something we endeavour to supply and also ensure parts are reproduced where possible.
A special thanks to Carlos for sharing his pictures and outlining his story, we are really proud to be a part of your success.
Carlos said about the blog post here, thank you for all of your help and love, I am literally sitting in my R32 right now warming her up before I go to work.
Follow @itscarlosrelax on instagram for more R32 posts. From Carlos and the team at VWPI, be well and stay safe friends! 🙏🏼💙
---